IT in manufacturing is no longer an abstract system that enables a service. It's a tangible architecture that makes producing products possible. In a world of fast paced production and time to market completion, manufacturing units have to keep pace and adapt technologies which help them run a seamless production facility. If you are facing any of these challenges, its time to start strategizing your IT and bring in newer solution which not only automate but also helps in predictive analysis used in planning:
Link All the Departments  of the Company
Automating Work Order Management
Streamlining Supply Chain & Order Fulfillment Process
Providing Accurate Data & Improve Decision-Making
With our manufacturing services, we provide cost effective solutions to businesses to gain a competitive edge.
Business Operation Services​
Enterprise Resource Planning
Our team helps you build a cost-effective, scalable ERP solution which is tailored to  your business ,that integrates all business management functions and facilitates data-driven decision-making. We develop end-end ERP solution and module wise development based on your requirement.
We help you build a precise system which helps you gain real-time visibility & analytics on your inventory levels and the associated costs which helps a business better align inventory levels with the production demand, optimize inventory carrying costs, & mitigate internal and external inventory-related risks.
Customer Relationship Management
Personalize your customer experience across all the channels . We help you build solutions to compile, manage & analyze  customer information to increase sales opportunities via lead & customer analytics which  improves business relationships with customers, & plan production more accurately
Create, collaborate, search and share information quickly and efficiently.We help you create solutions which offers you a secure resource for documents archival, versioning and retrieval and eases decision making process.

A warehouse management system allows for visibility, maintenance, & improvement of your warehouse's operations & processes.We help you build solutions which maximize your labor utilization offers real-time transaction processing, optimized storage strategies, directed task management and much more.
Equipment management systems allow you to track and manage the tools and small equipment that help your business succeed. Managing equipment maintenance and expenses in a centralized software maximizes efficiency and improves your return on investment (ROI).
Process Improvement & Consultancy Services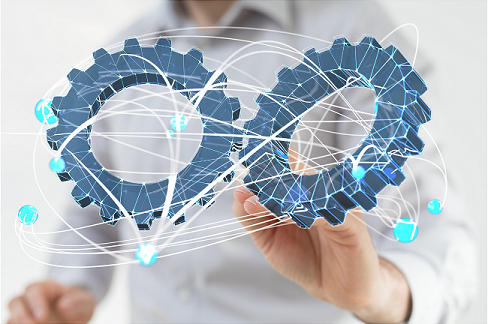 Driving manufacturing process improvement is one of the most effective ways to increase quality, operational efficiency, and the bottom line.
We help you with Lean Implementation Projects, Process Development, Kaizen and 5S.
Total Quality Management Implementation. Process Up-gradation, Improvement and Design Validation.
We provide solutions in Turnover Management with statistical analysis concept.
Skill Matrix analysis and improvement of effective personal productivity.
Manpower planning, development and effective utilization of resources
Get in Touch. Drop us a message and we shall connect with you to discuss on what you are looking for.
We offer services right from planning every step of your enterprise's digital requirements to choosing the right fit of technology which suit your business processes to offering post-deployment support, we help you throughout your journey of digital transformation.. Scalable, Sustainable & Cost Effective Solutions